An easy seed propagation set up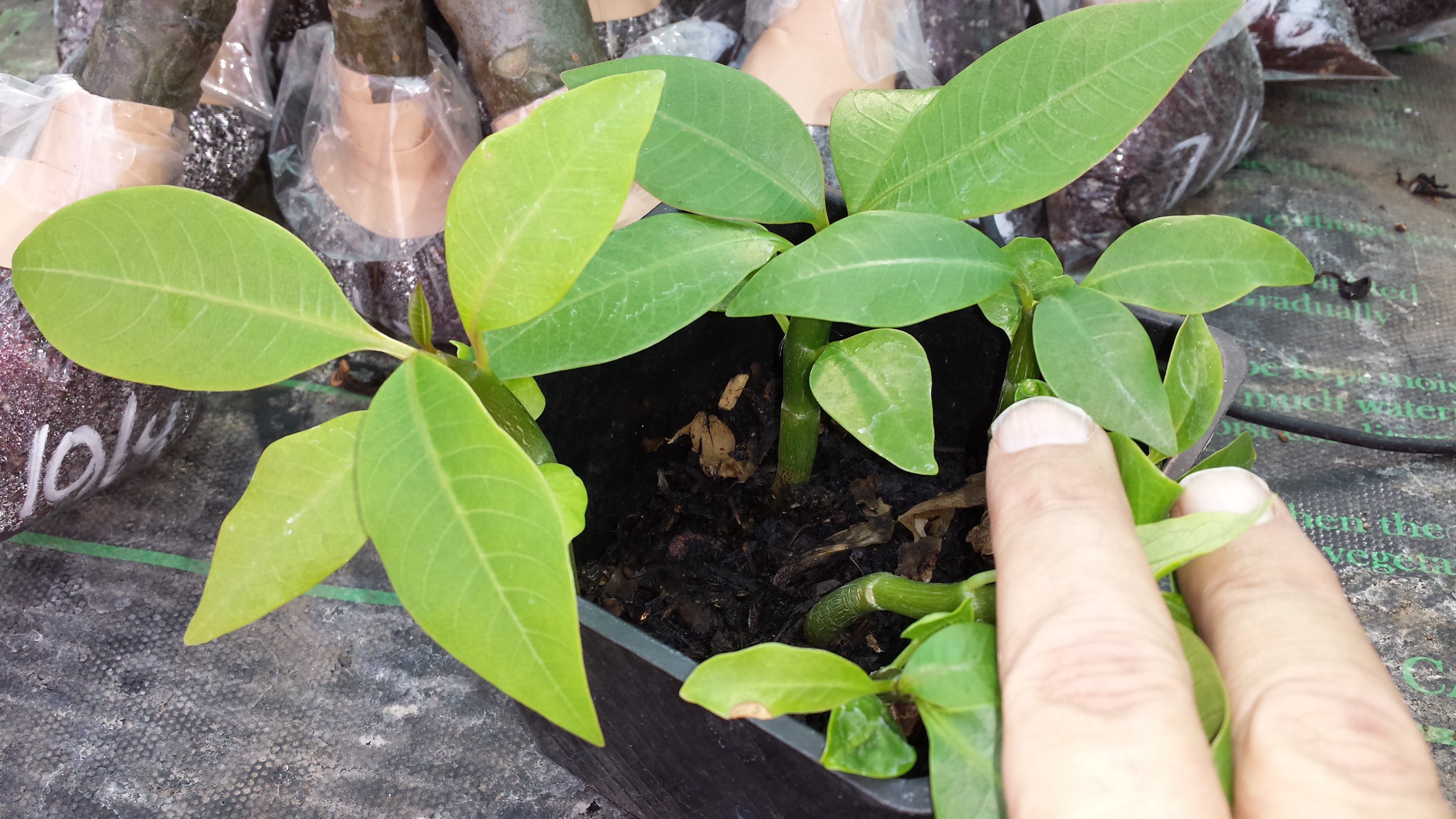 Growing plumeria seeds in the colder months is becoming more popular these days as it gives us something to do with plumies over winter. In Australia where I originally lived it was only a shortish summer and as I was well and truly bitten by the seedling bug I had to find a way to grow them all year round. Heat mats were hard to come by and quite expensive so I decided to find a way that was reasonably easy plus I also wanted a way to keep the whole seed raising area warm day and night. After a bit of searching I decided to try to use a broccoli box that I was able to get for nothing from my local fruit and vegetable shop, it would retain heat and keep the whole area warm. To heat it and for lighting I decided on a 2′ fish tank light($35 new, this was my only expense), it came standard with a gro tube and a daylight tube. Plants need sunlight to grow and be healthy(vit d) so this light was perfect plus it was an exact fit for the box, it also held the temperature at around 30 celsius day and night when the box was closed up.
To cut for the area for the light I simply placed the light on top of the lid so that it was in the middle and ran a pencil along both sides of it, removed the light and the lid from the box and cut along the lines, place the lid and the light back on to make sure it all fitted ok and then did any adjustments needed.
For the box itself all I had to do was cut both front corners at a 45 degree angle down until the cuts were 4″ from the bottom then I cut across the front at a 45 degree downwards angle to the inside of the box(pre lined before all cuts). This section was easy to remove and put back without falling out and once the lid was back on it was very rigid.
I found that seedling trays fitted inside it very well, one full one and then either one that had been cut or just the seedling punnets themselves to fill up the left over space from the tray. I would place newspaper on the bottom of the seedling tray/punnets then fill it with my seed raising mix, plant the seeds then water them in(let them drain for a while)then place the trays inside the box and close it up and turn on the light, this was never turned off.  I also bought a small temperature gauge and humidity gauge in one and left it inside so I would always know what was happening.
I found that on average the seeds would germinate between 5 and 10 days, after 6 weeks to 2 months they would have between 4 and 6 true leaves and could be removed and potted up anytime after that. If I was not going to do a second lot of seeds I would leave them in there until the weather was warm enough to remove them or until they were too close to the light itself and started to show signs of burning.
Overall the box cost me just $35 for the light and around $4 for the temp/humidity gauge, I used it for many years and grew hundreds of seedlings in it, to me it was far superior to a heat mat because of the maintained temperature and the humidity plus I didnt have to worry about cooking the seedlings if the matt was too warm.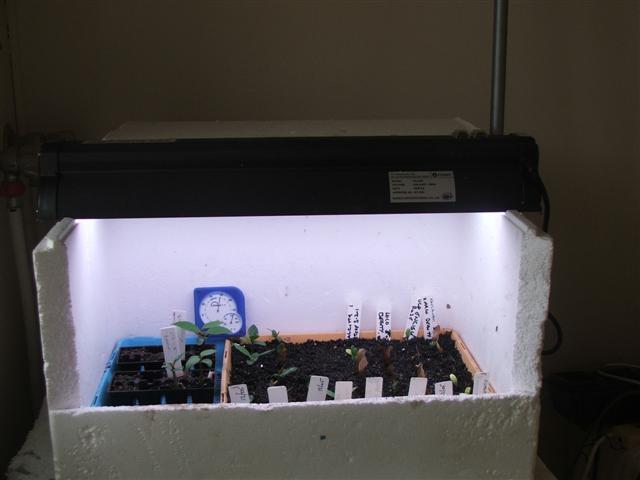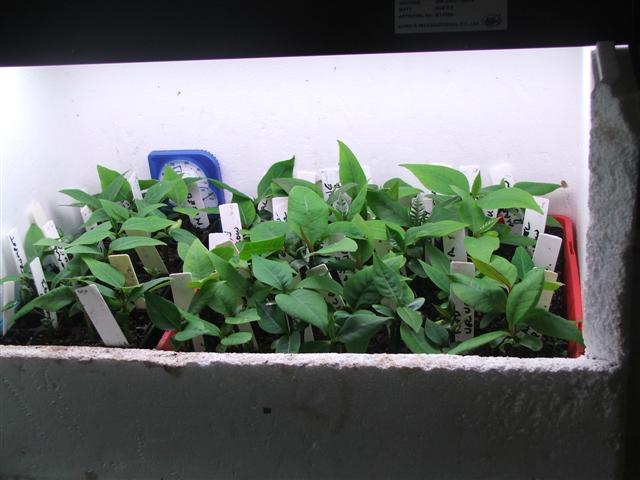 The propagation box above with the trays and seeds recently planted, with seedlings after around 6 weeks of being placed in it and below is the box fully closed up, it stayed this way day and night in the colder months