Taking good pix of dark plumerias
It has been a longtime struggle of plumerians to get decent photos of our dark-colored blooms. Something always seems to wash them out. While there are some high-tech ways to take the perfect shot, what about us who just use a smartphone or point-and-shoot? Here's what I've found that helps.
Take the photo at dusk to late dusk and shoot with the flash on. I think it gets closer to the true color of the bloom, plus to brings out nuances like veining.
Here's an example from yesterday of Schmidt Red, described as "dark red with dark red veins that radiate from a burnt orange center." Clarifying, it's a rich red, as opposed to a maroon, like Scott Pratt or Hilo Beauty.
Here is a shot of it in full morning sun: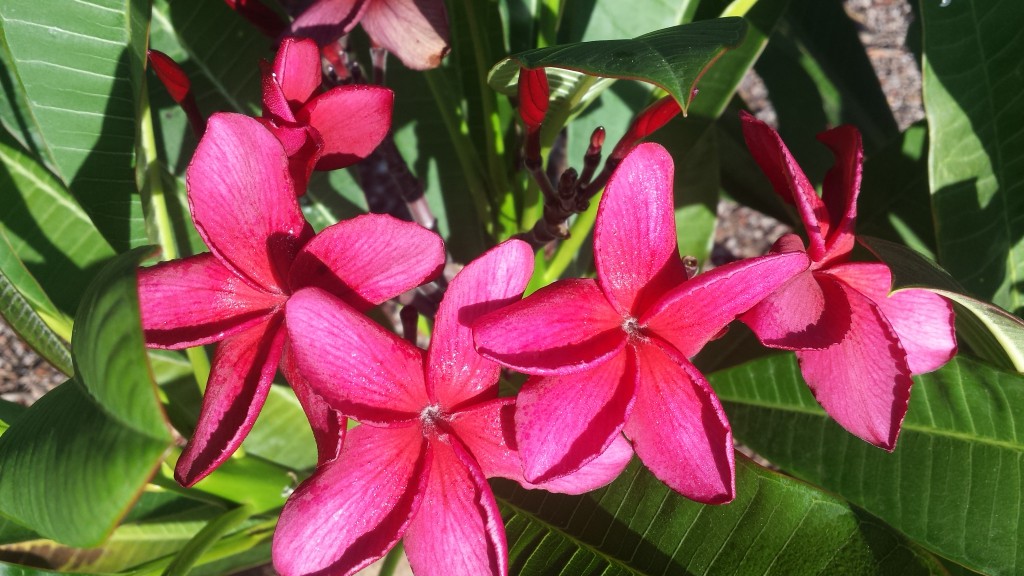 The bright morning sun really washes away the rich red tones and makes the bloom more of a bright pink. Note how the bright light washes out the detail of the bloom.
And here it is with no flash in early evening (around 5:00 pm):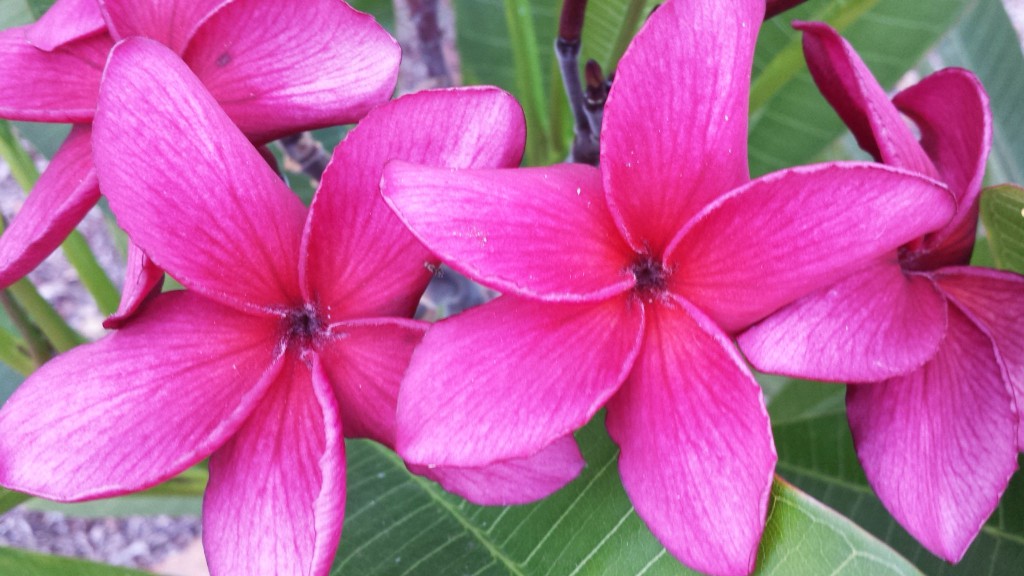 Here the colors are muted and closer to a powder pink.
And here it is at late dusk (around 6:30 pm) with a flash: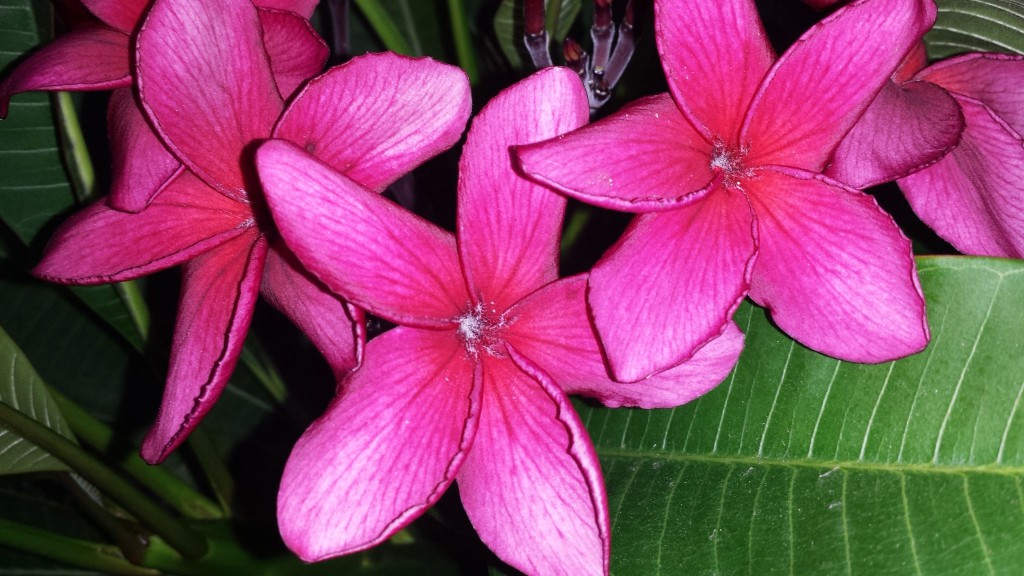 While not perfect, this is closer to the red coloration, while really bringing out the gorgeous veining on this variety.
This was shot with a Samsung Galaxy S4 smartphone.
Here are some more flash images of other varieties I've shot with my phone: