Use this, not this, for cutting branches
It's critically important to get a clean, flush cut when cutting a branch of a plumeria off with the purpose of rooting it. Unfortunately most growers use standard pruners. But look at it closely…only the top blade is designed for cutting. The bottom blade is usually flat.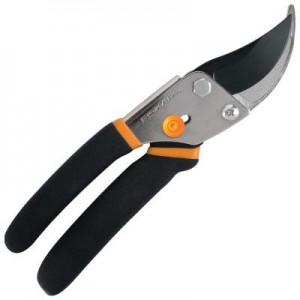 That means when you make a cut with these on the soft flesh of a plumeria, it's pushing the bottom part of the cutting up toward the cutting blade. Many times this will damage the interior of the cutting, perhaps even separating the all-important pith (center) from the wood ring. That means a higher chance of bacteria entering the vulnerable cuttings.
The better tool to use is a small, pull saw, single- or double-edged. The thin blade, sharp teeth, and flexible blade makes a very clean. flush cut.

You can get these are any home improvements stores. They may not be called pull saws and many brands make them. Just make sure they are flexible with a thin blade and many sharp teeth.
Good cutting!